Burdock Root is commonly used as a diuretic and a digestive aid. However, it has numerous potential uses and health benefits that might be extensive enough to warrant using burdock root as a complementary treatment for many conditions. In this article, you will get to know "What are the Benefits of Burdock Root?"
What is Burdock Root?
Burdock root is a native vegetable of Northern Asia and Europe, which now grows in the United States. The plant's roots are very long and might vary from beige to brown and nearly black on the outside in color. People have been using it for centuries in holistic medicine to treat various conditions.
Benefits of Burdock root:
Burdock root is often eaten, dried, and steeped in tea. It is a good source of inulin, a prebiotic fiber that aids digestion and improves gut health. You can take burdock root to:
Treat anorexia nervosa
Treat Colds
Treat Cancer
Gastrointestinal (GI) complaints
Bladder infections
Treat Joint pain
Treat Gout
Complications of syphilis
Skin conditions include acne and psoriasis
Some potential health benefits of Burdock root are as follows:
Burdock root Reduces Chronic Inflammation:
When your immune system is activated, it sends out inflammatory cells. These cells heal damaged tissue or attack bacteria. If your body sends out these cells when you are all good and not injured or sick, you may have chronic inflammation.
Burdock root reduces chronic inflammation by containing several antioxidants, including phenolic acids, quercetin, and luteolin. These antioxidants can protect your cells from free radicals.
"Reduce inflammation to treat the root of many issues. If your gut isn't working right it can cause so many other issues."
― Jay Woodman
Check out this awesome video that benefits of Burdock Root:
You may suffer chronic inflammation due to free radical damage, autoimmune disorders, and other medical conditions. In addition, inflammation is linked to many medical conditions, including osteoarthritis. 
According to a study, burdock root may significantly decrease measures of inflammation in people with knee osteoarthritis.
Burdock root tea can improve inflammation and oxidative stress markers. However, more research on the potential anti-inflammatory properties of burdock root is required.
Burdock root is a powerhouse of antioxidants:
Burdock root contains multiple powerful antioxidants, which include:
Luteolin
Quercetin
Phenolic acids
As antioxidants protect cells in the body from damage due to free radicals, they can help treat and prevent several different health conditions. Antioxidants can also help to reduce inflammation, improve heart health, and manage blood sugar and blood pressure. 
Antioxidants help fight the effects of free radicals. Free radicals are chemicals in the body that damage the body's cells and may be responsible for many ailments, including cancer, aging, and inflammatory disorders.
A 100-gram serving of burdock root contains about 3 grams of fiber, about 12 % of the daily recommended intake. Fiber is vital for digestive and gut health because it feeds good gut bacteria. In addition, it helps move food through your system smoothly and efficiently.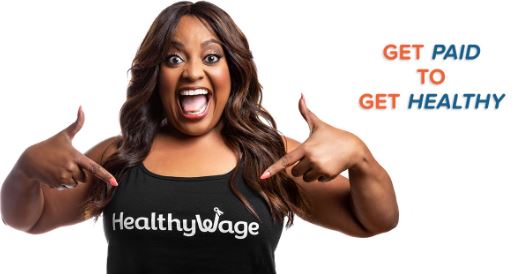 What Research says
According to a study, burdock root decreased inflammatory markers in the blood of patients with osteoarthritis. 
A 2014 study of diabetes suggests that burdock may improve symptoms of diabetes. 
Earlier Research found that burdock root actively seeks out and destroys free radicals.
Burdock root Helps with Skin Conditions:
When applied topically, burdock root's anti-inflammatory and antibacterial components may help different skin conditions, like eczema, wrinkles, acne, and psoriasis. In addition, burdock may help with inflammatory types of acne and may help treat topical burns.
Due to its natural antibacterial and anti-inflammatory properties, Burdock root can fight common skin afflictions such as eczema, acne, and psoriasis, says Jamie Bacharach, DiplAc, of Acupuncture Jerusalem.
Burdock root treats and prevents infections:
Burdock root has antibacterial qualities. Therefore, it has been used for killing biofilms. Biofilms are large, sticky bacteria colonies. A typical example of a biofilm is the oral plaque that causes cavities. Biofilms grow throughout the body. 
For centuries, traditional healers have recommended using burdock root to fight sore throats, common cold, and other ailments. In addition, burdock root treats and prevents infections. According to a study in 2015, burdock root could treat biofilm-related urinary tract infections.
Also read my article: Is CLA Good for Weight Loss?
Burdock root and blood purification:
Burdock root has been the most commonly used to purify blood. This is because it contains active ingredients in its root system that can remove toxins from the bloodstream, according to recent studies.
It effectively detoxifies your blood and promotes increased circulation on the skin's surface. Although there is little western scientific evidence to support the need for detox, it has been used in traditional Chinese medicine for a long time. 
Alternative health providers often talk about detoxifying the body or purifying the blood, and traditional medicine practitioners say burdock may purify the blood. This belief in burdock's purification benefits could be due to its ability to fight some infections and bacteria.
Burdock root may help manage blood pressure:
If you want to manage your blood pressure with a vegetable, then Burdock root can help you. According to a study by Noy, Burdock Root has a relaxing effect on blood vessels in addition to lowering blood cholesterol, so it might help you with lowering high blood pressure. 
Perhaps, for this reason, many traditional Asian soup recipes containing beef and pork use burdock roots to manage their blood pressure and balance out the meal's fat.
Read also: Superfoods: The Benefits of Milk Thistle
Conclusion:
If you want to increase urine flow, kill germs, reduce fever, purify your blood, and have more health advantages, then burdock root can help you. People have been using Burdock root as food and medicine for centuries. 
It contains various nutrients such as antioxidants and inulin that help with conditions like skin disorders, digestion, inflammation, reducing chronic inflammation, preventing infection, etc. You can also use it as a diuretic to aid digestion.
Additionally, this root contains flavonoids, phytochemicals, and antioxidants that benefit your overall health. For centuries, burdock root has been a part of traditional medicine, especially traditional Chinese medicine. Researchers are now starting to design clinical studies to assess its benefits."Physical fitness is the first requisite of happiness." – Joseph Pilates.