The Keto diet restricts you from eating a number of foods. Therefore, it's quite necessary to incorporate supplements into your nutritional regimen. You might also have been following this high-fat, low-carb diet for years now. It is important to realize why supplements are essential for women following the keto diet. To help remove some of your roadblocks, we've researched three of the best keto diet supplements available.
What is Keto Diet Supplement?
Keto diet or ketogenic diet is a low-carb, adequate protein and high-fat diet that helps you to lose weight through a unique process known as ketosis. Just like Atkin's diet, Dukan diet, and Paleo diet, ketogenic is a type of diet. 
In this eating habit, your body gets more calories from fat and protein and less from carbs. Foods like sugar, white bread, and pastries should be avoided in this diet because these are high in carbohydrates.
Now, when you switch to the keto diet from your normal eating habit, you definitely lack some valuable nutrients. That's because you restrict the intake of certain foods, which could be the sources of those nutrients. 
Moreover, you need to increase your energy and mental clarity while losing weight through the keto diet. For all these reasons, you need keto diet supplements that can help your body enter ketosis faster. 
Keto diet supplements can help you not only with nutrition but also with high energy, weight loss, and mood control.
Here is an awesome video that provides recommendations for supplements to take while on a keto diet:
Things to Look for in Keto Diet Supplements
The process of choosing the best keto diet supplement may seem difficult because you need to know some vital aspects related to their quality. 
No worries, as there are a few things that you need to look for while choosing the best keto diet supplement for yourself.
Ingredients: The first thing you need to look for in your keto diet supplement is the ingredients it contains. You can read the label carefully to know all the ingredients listed. It's a better idea to opt for only those supplements which are labeled as natural or organic.
Online Reviews: The best way to know about the quality of a product is by reading online reviews. You can search online for the official site of the manufacturer and refer to some sites where you'll find useful buying guides written by experts.
Health Benefits: There are plenty of choices while looking for keto diet supplements. However, you need to choose the one that ensures multiple health benefits apart from providing nutrition.
Side Effects: Keto diet supplements with chemical substances can have adverse effects on your health. Hence, you need to make sure that the supplement you are planning to buy is natural and free from any kind of side effects.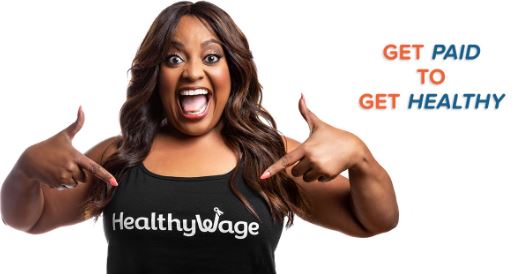 Can You Just Take Keto Diet Supplements to Lose Weight?
Well, keto supplements are created to complement your ketogenic diet without replacing it. The main function of such supplements is to increase the ketone levels in your blood and thereby, fasten the process of weight loss. 
Though these supplements can significantly aid weight loss, taking only the supplements won't get you the best results. Also, keto diet supplements cannot give you some health benefits, such as lowering insulin levels that you get from the keto diet. 
Hence, it is best to take the supplements alongside maintaining a healthy keto diet.
How to Take Keto Diet Supplements?
You need to take keto diet supplements daily as directed by the manufacturing brands. Some keto diet supplements come in powder form, whereas some are capsules and tablets. 
Depending upon the formula, you need to take the proper dosage recommended by the brand or your doctor. 
You can consume the powder supplements by diluting in a glass of water or your favorite drink, whereas capsules and tablets can be swallowed with water. However, make sure you never take more than the recommended dosage to get better results.
Are Keto Diet Supplements Safe?
The answer to this question depends upon which supplement you choose. If it's labelled as organic or natural, the chances of side effects are negligible. 
You can read online reviews to know whether anyone has faced any health issues from the supplement you are planning to take. 
Also, make sure you're not allergic or intolerant to a specific ingredient that the formula contains.
The 3 Best Keto Diet supplements For Women
Now, here are the 3 best keto diet supplements that you can try out for results. Try to follow a healthy keto diet and a daily exercise regime of 30 minutes alongside these formulas. 
Since the formulas are differently priced, it is also segmented into three slabs so that you can find the right one at your budget.
Best Budget Pick- Keto Science Ketogenic MCT Oil
MCT oil is one of the most popular supplements among keto dieters. This one from the house of Keto Science is sourced from premium quality coconuts. 
It claims to boost your metabolism and thereby provide you with natural energy all day long. Other benefits of this MCT oil are rapid weight loss and reduced appetite.
It claims to fasten the fat burning process within a week and it somewhat keeps that promise. The best aspect of this formula is that it contains C8 and C10 fatty acids that were lacking in my body due to my vegetarian keto diet.
MCTs are known as Medium Chain Triglycerides, which quickly break down in the body by your liver and enter your bloodstream to provide instant energy to your brain and muscles. Hence, apart from burning fat, the formula gave me high energy and a feeling of satiety all the time. 
You will stop craving unhealthy foods and carbs for that extra energy even on my cheat days. As the formula reduces the craving for carbs, it initiates the process of ketosis by burning your body fats to produce energy. This is how it functions in your body within a few weeks.
You can either enjoy a spoonful of MCT oil directly or add one teaspoon to your cold and hot beverages daily in the morning. The formula is free of gluten, dairy, lactose, and sugar. Moreover, the solution is free of side effects as it contains no chemicals or solvents. 
There is no artificial color or flavors added to the formula. The triple steam distillation process is considered one of the purest forms of oil extraction. Overall, it seems to be the best budget pick if you're following a keto diet.
Pros
Supports weight loss mechanism
Reduces mood swings and depression
Improves brain health and muscles
A healthy alternative to other oils
Doesn't have any artificial colour
Cons
It may upset your tummy
Mildly changes the flavour of my coffee
Discount pricing may not last long
Best Mid-Range Pick- Keto Zone French Vanilla Shake
If you're following a keto diet and craving for a glass of high-fat, low-carbs smoothie, this one can be a good buy for you. 
Keto Zone is a renowned brand that produces some amazing dietary supplements and this one is specifically crafted for the keto zoners or anyone who needs an instant calorie boost through a health supplement.
French vanilla has a rich, custard-like taste. One container of Keto Zone shake can give you twenty-eight servings if you take one scoop daily.
When it comes to the effectiveness of this keto diet supplement, the first thing you'll notice is hunger control and high energy. That's because each serving of the formula nourishes you with 20 grams fat, 9 grams protein, and 15 grams of carbohydrates. You can have it with your breakfast, lunch, or dinner but maintaining a routine is essential. It also makes a great option for your post-workout fuel. 
Moreover, you can also bake or cook the formula with other ingredients to prepare some delicious meals.
The ingredients this formula contains are MCT oil, avocado oil, broccoli powder, sweet potato powder, whey protein isolate, and inulin FOS powder. All of these ingredients are completely natural and free of chemical substances. Hence, the chances of side effects are nominal. However, you can consider consulting your doctor before taking the supplement.
Pros
The macronutrient ratio is apt for a keto diet
It's quite filling and satisfies your appetite
It combines a lot of healthy ingredients
The usage options are versatile
The taste and flavors are irresistible
Cons
The formula doesn't dilute well in chilled water
You cannot consume it directly
Won't suit you if you dislike the French vanilla flavor
Best High-End Pick- Enzymedica Digest Keto Capsules
If you are ready to invest a good amount for the best keto diet supplement in the market, this one can suit all your needs. 
The Digest Keto capsules from the well-known brand Enzymedica claims to give you relief from physical problems related to the keto diet, such as bloating, gas, and constipation. In addition, the formula helps you to digest 20g of protein and 44g of fat easily. As a result, you'll be able to absorb all the nutrients that you get from your daily meals.
A pack of Digest Keto contains 60 capsules, which is sufficient for a month. You need to take two capsules every day with a glass of water to see the best results. The capsules are completely vegetarian, GMO-free, and hence has no chances of side effects. 
Once taken daily, the capsules will start to work on the pH spectrum in your digestive tract to improve digestion.
Pros
It can improve digestion
It's very easy to consume
You can have it on the go
The formula is scientifically tested
The formula contains good probiotics
Cons
It doesn't aid in weight loss
It doesn't give you energy
The product is expensive
Conclusion
Based on the above review, Keto Zone French Vanilla Shake seems to be the clear winner because of three reasons. Firstly, this one contains a specific macronutrient ratio that's perfect for a keto diet. Secondly, it keeps you full for the day, and finally, the taste and flavors will make you obsessed with your daily dose.