After trying to lose weight with a diet for two years, I got to know about the ketogenic diet a while back. However, the moment I started with it, I understood how important it is to eat proper keto-friendly meals and supplements that are missing in my home-cooked recipes. I came across a brilliant product called The Keto Box, which I'm going to review here after using.
What are Keto Diet Meal Boxes?
Keto diet or ketogenic diet is a special type of diet dedicated to weight loss, epilepsy cure, and other health goals. It emphasizes taking high-fat, low-carb, and adequate protein to initiate ketosis in the body. 
In this special type of diet, our body gets fewer calories from carbs and more from fat and protein. Foods rich in carbs such as bread, sugar, and pastries are completely restricted while following this diet.
Now that you know what the keto diet is all about, let me explain what are keto diet meal boxes. Well, these are specially curated meals to help the keto dieters sustain themselves throughout the day while ensuring the optimum amount of nutrients. 
A keto diet can lead to a significant lack of certain nutrients such as vitamins and minerals, which can be fulfilled when you opt for a keto diet meal box such as The Keto Box.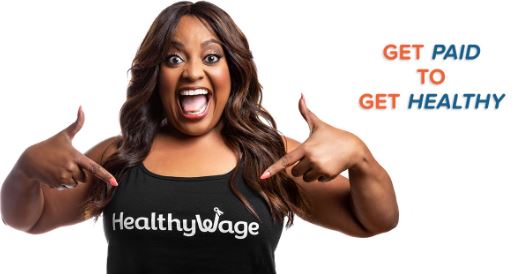 Why are Keto Diet Supplements Important?
Unfortunately, weight loss diets such as a keto diet can lead to malnutrition when the dieters don't take dietary supplements. 
When you are dieting to lose weight, malnutrition surely doesn't refer to being lean and fit but just the opposite. In such conditions, you may not lose weight and yet feel fatigued all the time because your body needs more vitamins and minerals. 
This is why keto diet supplements are most important. Since you need to restrict yourself from eating certain foods, keto diet supplements included in your keto diet meal boxes can fulfill the deficiency. Secondly, keto diet supplements can boost your metabolism, helping your body enter ketosis faster.
Here is an awesome video overview of a Ketogenic Diet plan for beginners:
Things to Check While Choosing a Keto Diet Meal Plan
To ensure the quality of the keto diet meal plan you are going to buy, here are a few things that you need to check:
Ingredients: Usually, meal boxes contain multiple foods that have different ingredients. You need to make sure all the ingredients are natural and there's no chemical substance present. Secondly, make sure you're not allergic to any ingredient of these formulas.
Health Benefits: Since you're choosing an entire meal box instead of a single supplement, the overall health benefits should be multifarious. Apart from providing you with nutrition, the meals should also give you high energy and metabolism.
Online Reviews: This is the best way to check the quality and effectiveness of any product. Online reviews about the meal box you are going to buy will make you aware of how quickly you can expect the results and whether anyone has found any side effects of the products.
How to Follow a Keto Diet Meal Plan?
Usually, reputed manufacturers like The Keto Box provide the users with a complete guideline on when and how to take each meal. 
All you need to do is follow the instructions carefully and maintain the timeline daily. Since each meal has a different form and purpose, the user instruction may hugely vary.
Are Keto Diet Meal Boxes Safe?
Well, the answer to this question may vary depending upon which brand's keto diet meal box you're getting for yourself. I can only suggest you buy the ones labeled as natural or organic because these are the only products that are safe for daily consumption. Products that include chemical substances, artificial flavors and colors may have side effects and hence, you need to avoid them.
Precautions to Take before Enjoying a Keto Diet Meal Box
Usually, the keto diet meal boxes suit all people who are above 18 years of age. However, you need to take some precautions before switching to your meal plan. Here are some important factors that you need to check in the product labels:
You are above the recommended age
You are not pregnant or a lactating mother
You don't overdose the recommended dosage
You are not suffering from a serious health issue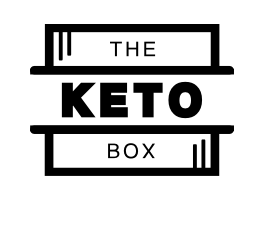 The Keto Box
I got to know about keto diet supplements and meal boxes from my nutritionist, who helped me choose The Keto Box from a huge list of options. As I started the meal plan, the first thing that I noticed was a high level of energy and good control over my appetite. 
These two things were lacking in my previous diet and finally, The Keto Box helped me to actively participate in all my daily activities while I was significantly losing weight without any side effects.
Within the first two months, I lost about 11 lbs. As I continued the meal plan for two more months, I lost about 23 lbs in total at the end of the fourth month. From 210 lbs, I became 187 lbs in just four months! And so, I continued the plan for two more months and right now, I'm 175 lbs. My nutritionist suggested I should continue the plan for four more months to finally reach my fitness goal.
What is The Keto Box?
The Keto Box is a meal box containing keto-friendly meals and healthy supplements that can aid weight loss when you take them as directed alongside your home cooked keto-friendly meals. 
Named after the manufacturing brand, the meal box claims to help you maintain your keto diet easily by providing you with healthy and tasty foods you might be craving for while on such a diet. So, it's a box full of goodies that are customized for you according to your health and fitness goals.
What's Inside the Box?
Now, you must be curious to know what all is inside the box. Well, opening my The Keto Box hamper seems like Christmas every month because of the foods inside. Let's explain to you what you can expect when you open your hamper:
Keto Diet Snacks: While on a weight loss diet, healthy snacks such as bars, sweets, cookies, nuts and meat items are important because, for most of us, these are the source of a good mood. To keep you happy from the inside, you get all of these items inside The Keto Box to hamper.
Baking Ingredients: Nutrition is essential when you are on a keto diet and hence, you get a number of baking ingredients inside the meal box. All you need to do is take a scoop of them and mix with the baking batter. The baking mixes are free of sugar, gluten and chemicals.
Condiments and Sauces: These are the foods that I crave for the most when following any kind of diet. The Keto Box has fortunately made it easier for me to indulge in my favorite BBQ sauces and ketchup that are keto-friendly and equally yummy.
Refreshing Drinks: To keep you hydrated, The Keto Box provides flavored water and keto-friendly sodas that are quite refreshing. I have thoroughly enjoyed these refreshing drinks in my post-workout session and I'm sure you'll like them as well.
The Keto Box Ingredients
The Keto Box has innovated their keto-friendly meal box with one simple motto: to help dieters stick to their keto diet while sourcing delicious keto-friendly meals that are 100% natural. 
Yes, each and every meal inside The Keto Box is made of natural ingredients that are sourced from nature. There are no added colors or flavors to enhance the taste or sweetness. Also, they have maintained a low carb intake because no product inside the box has more than 5g net carbs.
Packaging and Dosage
The Keto Box comes literally as a hard box that includes all the meals required for the month. Usually, it includes nine-ten types of foods that are tightly packed inside containers, cans, and sachets. 
I'm quite impressed with the packaging because I've never found a spilt or torn product inside my box. They pay strict attention to the packaging, which is quite evident from how the products appear.
When it comes to the dosage, it depends upon the ingredients used in each product. For example, I take a scoop of the baking ingredient and mix it while preparing cakes at home. 
On the other hand, the canned beverages need to be finished at a time once you open the seal. Since these products are not those conventional supplements, the dosage may vary upon how and when you prefer to use these products.
Taste and Side Effects
Most of the products inside the box taste amazing whereas some products are flavorless. The sauces and condiments, snacks and brownies are delicious, and the drinks are also energizing. 
The baking ingredient doesn't have any taste or flavor of its own, and hence, you can use your favorite flavor in your cakes and desserts without having to worry about the outcome.
Chances of side effects from The Keto Box are minimal because every ingredient in these products is natural and safe. Here, I would like to mention that you may still consult your doctor or nutritionist before following the meal plan. Though you get different foods in different months inside your Keto Box, the chances of side effects from them are negligible.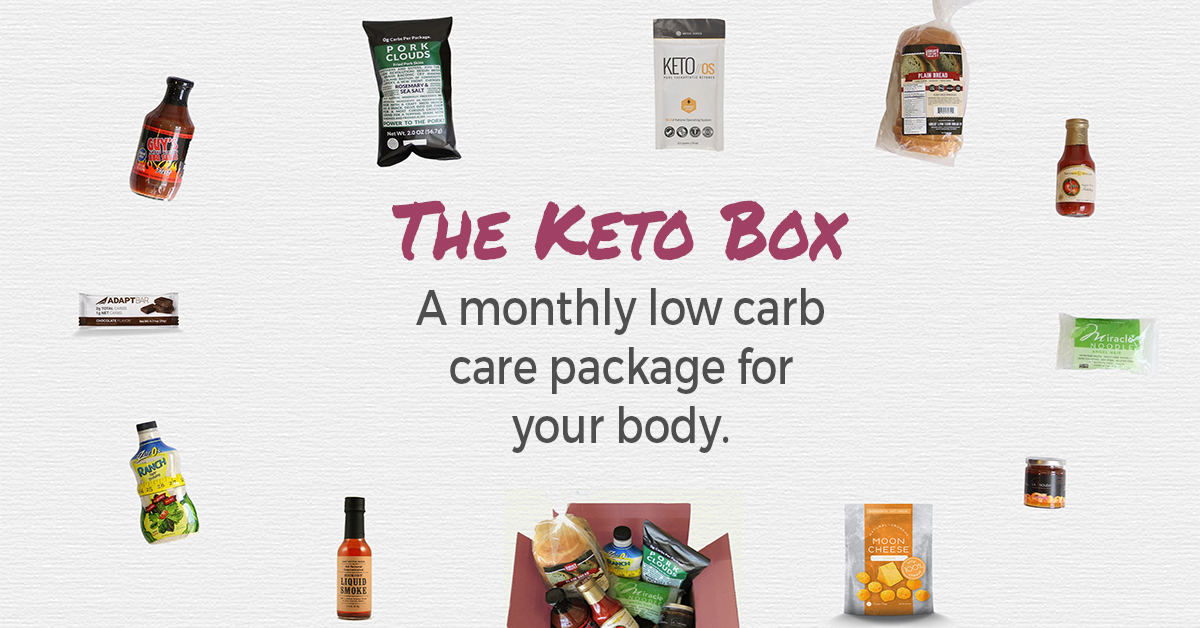 How does The Keto Box Work?
First, you need to subscribe to The Keto Box by visiting their website. Then, you can either buy a monthly subscription or a regular subscription at a discounted price. The moment you place your order, keep tracking because your parcel will arrive soon on the 5th of every month so that you can start afresh from the next month. 
What impressed me more about The Keto Box is that they give you monthly calls to know your genuine feedback. I don't hesitate to tell them what I like and what I dislike, and accordingly, they get my next hamper customized. This is how they are keeping very good care of all their customers.
What I Like
Includes keto-friendly snacks
No added sugar or preservative
Can be enjoyed on the go
Free 28-days meal plan
No shipping charges
What I Don't Like
Discount pricing may not last long
Has limited stock issues
Doesn't directly aim at weight loss
Conclusion
Now that you know everything about The Keto Box, go ahead and check it out yourself. You may consult your doctor once before starting the plan and once you've started, say goodbye to cheesy pizzas for at least a few months if you're planning to lose weight.