Are you struggling to pick the best folding squat rack for your home gym? We have done the research for you in this article to help you make a perfect pick.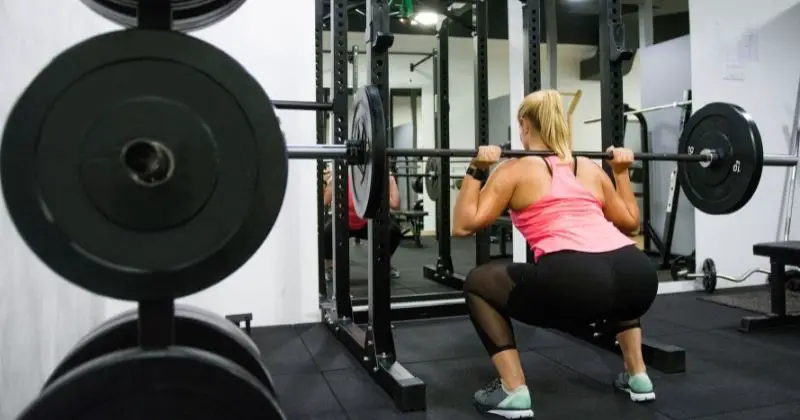 Squat racks are a necessary piece of weightlifting equipment because they enable you to perform exercises that target stamina and muscle strength. Folding squat racks are a space-saving alternative to standard racks, which are frequently big and take up much space. Various variables must be considered when purchasing a folding squat rack, such as whether the equipment should be wall-mounted or freestanding. We have compiled a list of folding squats to assist you in selecting the best folding squat for your routine. 
Things to consider before buying a folding squat rack
Squats are a necessary component of practically any workout. Squat racks can be a significant expenditure regardless of whether they are used at home or in a commercial setting.
Weight Capacity
It is critical to ensure that the rack you choose supports the weights you intend to lift. Ascertain the rack's and hooks' weight capacities.
Safety Pins, Straps, or Arms
Lifting alone at home requires you to have a safety pin, strap, or arm to act as a spotter, so it's essential to take this into consideration.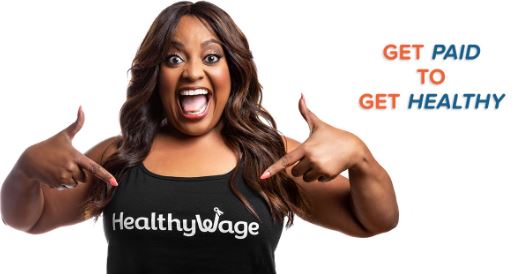 Pull Up Bars
It's common for folding racks to include a pullup bar that can be attached easily. Pushpins can be used to attach this straight bar to the top of the rack. Some will have a kipping bar and a pullup bar extending further from the rack, facilitating more complex kipping techniques.
Stability And Durability
Choose a type that is constructed of heavy-duty steel and has a weight capacity that is sufficient to sustain your body weight as well as your weightlifting load.
Assembly
When purchasing a squat rack, ensure that the installation hardware is included; otherwise, specific equipment will be required while installing it.
Steel Gauge
The gauge of steel adds to the weight rating and stability by adding weight and decreasing flexibility. It results in a rack that is more durable and performs better. However, high-quality steel is closely related to the price of a folding rack, as more material frequently equates to a greater price. It will help if you consider getting a coated finish to help maintain the steel's condition.
Here is an awesome video that explains which you should buy for your garage gym, Squat Rack, or Power Cage?
Column Size
The finest uprights provide more j-hook alternatives and can be used by people of varying heights. This can be a challenge with folding racks, which are made to take up the least amount of space possible while yet being of varying heights. For taller lifters, the size of the column or the upright is important. It also affects if the space in them is too short, so double-check the inside space of each folding rack before purchasing.
Wall Distance
Your choice is influenced by the distance from the wall while using and when folded after use. While most racks on the market are extremely compact when folded, their working state consumes a significant amount of space. If you have less space, evaluate that your rack does not fold out beyond the available space.
Stringer
The stringer is the squat rack's wall-mounted bracket. It enables it to pivot outward and offer more stability. Moreover, it distributes the load evenly throughout the wall, minimizing the danger of damage to the walls while using it.
Benefits of a Folding Squat Rack
Unmatched Room Adjustability
Folding squat racks maximize a space's capacity by making it multipurpose. It is possible to have a gym and a garage simultaneously with a fold-up squat rack. Fold it up after your workout and utilize the room for something else. It enables you to divide up your space into multiple areas.
Saves Space
A foldable squat rack keeps the rack near the wall. This means that once your rack work is complete, you may fold it back and use the space for other exercises. It saves more space and allows you to enjoy it worry-free.
Better Weight Capacity
Foldable squat racks are the only alternative choice for home gyms. These include advantages such as more weight capacity and comfortable feet that could keep you away from collapse. In summary, wall-mounted racks are a preferable option for home squatting.
Cost Savings
Folding squat racks can be less expensive than their full-size equivalents, which is a plus when investing in a high-quality, well-made, adaptable piece of equipment.
FAQs
Is it worthwhile to get a folding squat rack?
To begin, and maybe most obviously, they save space. Folding squat racks are fantastic equipment to conserve valuable space in your house without losing quality or functionality.  Due to its ability to fold against the wall, it can be installed in almost any place, allowing you to fit in a workout.
What should be the appropriate height of a folding squat rack?
Rack the bar a little lower to shoulder height. The bar must be centrally located on the rack, and the spotter bars must be set approximately one inch below your height. When it's time to un-rack the bar, you won't have to risk injury by climbing up onto your tiptoes.
Is it necessary to bolt down a folding squat rack?
Yes, before using a folding squat rack, it must be fixed in place. Most folding squat racks are wall-mounted. Because of this, it must be securely fastened before it can be put to use. This eliminates the danger of tipping or swaying.
Product Reviews
Here are three of the best squat racks:
The Rogue RML-90SLIM Rack is the most compact and affordable squat rack. It's a deceptively simple rack created for the budget-conscious and space-constrained. Yet, it provides the majority of the functionality of a regular squat stand with a pullup bar while just sitting 16″ from the wall.
The RML-90SLIM is constructed with conventional 11-gauge steel uprights with a 3′′x3′′, 5/8′′ hole design known as Monster Lite uprights. It includes Westside Hole Spacing throughout the bench surface, which makes it simple to adjust the height of your j-cups and safety arms. It is compatible with Bracket and Crossmember mounting systems and comes complete with all necessary hardware for installation. It features a distinctive laser-cut and is finished in a textural black powder coat. When installed, it's measured 59″ long x 10.125″ high and reached 0.8125″ (depth) from the mounting surface. Moreover, it contains a set of four unique metal brackets with hardware and four steel cross-member attachments measuring 12″ in length.
Pros 
It saves a lot of space
It is made of 3×3″ 11-gauge sturdy steel to handle a lot of weight. 
Highly durable
Cons
When folded, the rack occupies very little room. Fold the rack against the wall to conserve floor space. When folded, it measures 49″ (w) x 90″ (h) x 6.75″ and 49″ x 90″ x 27.5″ when unfolded. It is created to be as simple to install as feasible. This mounts directly to the wall studs, 16 or 24 inches apart, without purchasing additional material. With the simple twist of two pins, you may modify the pullup bar up to 90 inches. Unscrew one side to make it easier to store the squat rack. The uprights are constructed of 14-gauge steel and 10mm J-Cups, allowing this rack to support up to 1000 pounds. Each piece is black powder-coated for additional strength and longevity. J-cups are constructed of solid steel and are encased in plastic to safeguard your barbells. You can combine this rack with 2×3 spotting arms and a wall-mounted foldable bench press for a complete home gym setup.
Pros
It's easily foldable
Space-saving 
Pull up bars are easily adjustable
Cons
Merax Wall Mount Folding Squat Rack is a space-saving and conveniently foldable squat rack. You may fold it plain against the wall to save space or lock the rack open when not in use.  The pin and hinge design enable you to swiftly remove the pullup bar and fold the rack against the wall once you're finished. Its multipurpose frame can be used as a pullup bar, squat rack, or power rack. The product collapses to conserve space, and the rigidity and sturdiness are aided by 3″x2″ steel. It is adjustable 1″ spacing with 25 places for J-hooks ideally suited for use in a home or gym 47″ – width of the rack, 23″ – depth, and 91″ – height. After mounting the rack to the wall, you may immediately begin squatting, bench pressing, dips, and other creative workouts. For optimum strength, the Merax wall mount squat rack is constructed of heavy-duty 3″ x 2″ steel. The pullup bar has a capacity of 440 pounds, and the J-Cup has a capacity of 1000 pounds.
Pros
Easy to install
It comes in heavy gauge steel
Saves sufficient spaces
Cons
Conclusion
Folding squat racks are a more affordable and space-efficient alternative to full-size or freestanding squat racks while providing the same level of training diversity. Therefore, ensure that you get one made of the best materials available. Having a folding squat rack provides more space for other things to be kept at home. These are the best workout equipment you can have at home or anywhere because they provide a perfect workout to help you achieve your fitness goals