Low impact cardio is one of the best workouts to reduce weight safely. While there are numerous types of low-impact cardio exercises, working out with cardio machines can boost the calorie-burning capacity further. The best low impact cardio machines to get a great workout are elliptical, rowing machine, assault bike, treadmill, and stair climber machine.
 I have tried all of the low-impact cardio machines and hence, would recommend some best low-impact cardio machines that you can try.
Are Cardio Machines Good for Weight Loss?
Cardio machines are extremely good if your aim is weight loss. A cardio or cardiovascular workout is basically a set of exercises that may or may not require a machine. This type of exercise increases the heart and breathing rate to improve your endurance. 
The main goal of a cardio workout is to engage the practitioner in moderate or low intense physical activity so that the heart rate increases and burns maximum calories.
As you can burn a lot of calories with cardio exercises, you will be able to lose a good amount of weight within a few months. Cardio exercises with the machine are comparatively lower in impact than cardio aerobics. 
These workouts are perfect for beginners as they are less strenuous than other types of workouts. Besides making you burn fat and lose weight, a cardio machine can also help you to improve your heart health and overall wellbeing.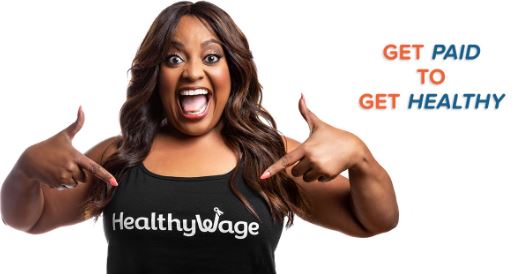 What are the Differences between High-Impact and Low-Impact Workouts?
Here are some differences between high-impact and low-impact workouts that you need to know:
High-impact workouts are the ones that require you to move both of your feet off the ground whereas low-impact workouts require you to keep one foot off the ground.
Some examples of high-impact workouts are running, knee-highs, burpees, and cross-training whereas low-impact workouts include hiking, cycling, yoga, pilates, dancing, and some cardio machines.
High-impact exercises can be harsh on the muscles and joints and therefore, are not suitable for all. In contrast, low-impact exercises are suitable for all people including beginners because these are gentler on muscles and joints.
Here is an awesome video featuring an amazing low-impact cardio machine:
Are Low Impact Cardio Machines Effective?
Low impact cardio machines are quite effective because they burn more fat than some of the high intense and high impact workouts. Low impact exercises proportionally burn fat from all the body parts than carbohydrates as the fuel source. 
Hence, for burning fats and losing calories, there are the best exercises that you can try. However, the process is a little slower, and therefore, you need to have patience while practicing them on a regular basis. 
If you start with cardio machines and then discontinue after one or two months because you haven't seen any results, you may end up gaining more weight. Hence, to see the best results, you need to practice these workouts continuously for at least six months.
Is There any Side Effect of Cardio Machines?
As long as you follow the correct methods, the chances of side effects from cardio machines are negligible. In fact, cardio machines are good for people with arthritis and joint pain because they are low impact and gentler on muscles. Hence, these are considered safer than running, jogging or even walking. 
However, if you are a beginner who wants to buy the machines and practice the workouts at home, consulting a personal fitness trainer would be the best idea. If you follow any incorrect method and continue with it, side effects such as joint pain, accidental injury, and others may occur over time. Some injuries can be so fatal that curing them might be a real difficulty.
For How Long Should I Workout on Cardio Machines?
Cardio machines are set with weight plates and speed-enhancing options to maximize their effectiveness. Hence, how long you should be on them depends upon these factors as well as your capacity of exercising.
 If you are a beginner who is trying a treadmill workout for the first time, you can stay at the machine for a minimum of 5 minutes to a maximum of 15-20 minutes at the lowest speed. After one or two weeks when you are able to speed up a little bit, you can try increasing 5 minutes every week. 
The maximum time you can spend on a treadmill machine would be about 1 hour. For the other cardio machines, the time limit should be a maximum of 30 minutes on average.
Best Low Impact Cardio Machines
Now, I'm going to tell you about the low-impact cardio machines that have worked the best on my body. After continuing with these machine workouts, I've been able to shed off 33 pounds over a span of six months.
Treadmill
Though running on the treadmill machine at high speed is not a low-impact cardio workout, walking for 10-15 minutes at a low speed is a low-impact one. You can work on your hamstrings, quadriceps, glutes, calves, and abdominal muscles with this machine. The advanced treadmill machines are equipped with adjustable incline levels and virtual scenery options as well as speed levels.
Elliptical
For body balance, coordination, and weight loss, it is a great cardio machine. The muscles you can work on with an elliptical machine are glutes, chest, hamstrings, quads, back, core, biceps, and triceps.
Rowing Machine
As one of the top cardio machines, this one works on your entire body. Rowing machines usually come with sliding seats, flywheels, footrests, adjustable dampers, and handles that you need to hold to perform the workouts.
Assault Bike
Another low-impact full-body cardio machine, the assault bike comes with long handles that you need to move while cycling. Hence, your arms get equally toned as your carbs and leg muscles.
Stair Climber Machine
This cardio low-impact machine helps you to work on your core, quads, hamstrings, glutes, and calves muscles. The machine perfectly emulates the stair climbing postures to help you lose a great amount of weight.
Conclusion
Now that you know which are the best low-impact cardio machines, go ahead and try all of them. However, you need to also make sure that you follow a healthy diet plan that includes more protein, essential vitamins, and minerals. If you have any previous injury or physical issues, I would recommend consulting your doctor before starting the workout plan.