The Sunny Health and Fitness Magnetic Rowing Machine, with its adjustable tensions and large LCD console, is an excellent choice for a person beginning their experiment with rowing machines. This review highlights the rower's basic statistics, such as stroke count, time rowed, and calories burned per workout.


Sunny Health and Fitness Magnetic Rowing Machine Review Specs
| | |
| --- | --- |
| Dimensions | 82″ x 19″ (W) x 23″ (H) |
| User Weight Capacity | 250 lbs. |
| Resistance Levels:      | 8 levels |
| Price | $$$ (Check the latest price) |
| Machine Weight | 60 lbs. |
An Overview of Sunny Health and Fitness Magnetic Rowing Machine
The Sunny Health and Fitness Magnetic Rowing Machine has exceptional reviews and is cost-effective. It's a reliable, durable, low-cost machine that provides a solid workout. It's easy to fold and store with the help of built-in wheels. 
Features
Sunny Health and Fitness Rowing Machine is a fantastic piece of equipment that can be used in any room. Its heavy-duty metallic mainframe is meant to resist time and go distances with users of all levels and sizes. There are numerous features worth exploring here.
Here is a video chronicling the installation of the Sunny Health and Fitness Magnetic Rowing Machine in my garage gym:
Digital Monitor
The Digital Monitor LCD on the machine makes tracking your progress easy. While working out with your rowing screen display, the count and time will help you stay focused on your personal fitness goals. With a fast scan mode, you may select to have these features repeatedly to keep track of all calculations.
Non-Slip Pedal / Adjustable Strap
Non-slip textured foot pedals offer secure footing even during the most strenuous workouts. Foot straps hold your feet in place, allowing you to concentrate on your activity without feeling imbalanced.
Non-Slip Handlebar
These slip fee and padded handlebars provide great ease and safety.
Built-in Wheels
Wheels are built-in for convenient transportation and storage. Tilt and roll out for usage and can easily store it; no heavy lifting required.
Floor Stabilizers
These stabilizers assist in restoring equilibrium, even on uneven flooring. You can exercise more vigorously without fear of rocking/tilting.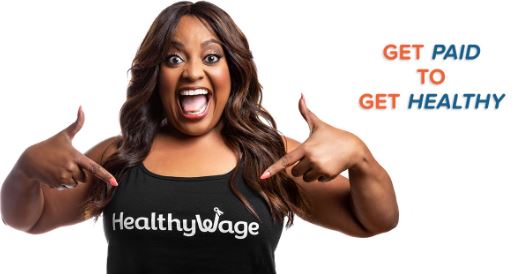 Brand Information
Sunny Health & Fitness is California USA-based, well-known workout equipment manufacturing company. It provides high-quality, low-maintenance devices that can assist you in reaching and maintaining your fitness goals. Sunny Health & Fitness believes in offering elevated items at an affordable price.
Pros and Cons of Sunny Health & Fitness Magnetic Rowing Machine
Sunny Health and Fitness Magnetic Rowing Machine is equipped with everything you need for a tough yet pleasurable rowing exercise in home comfort. The machine comes with a quieter magnetic and improved smoother tension system, a fully padded seat, a large LCD console, anti-slip foot pedals, and extensive transport wheels and is designed for comfort. The heavy-duty steel mainframe is built to last and work with users of all sizes and skill levels, thanks to its exceptional resilience. 
Pros
Compact Size
The machine is compact. It's an excellent choice if you have a little room or workout area. If you require more space, you can fold the machine and compress its footprint to a small, folded size.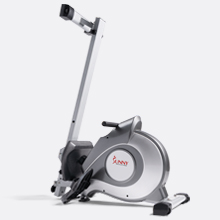 It Provides Smooth and Quiet Rowing
It's a quiet and smooth rowing machine, making it an excellent choice for apartment dwellers. It's entirely an appropriate option due to its magnetic resistance feature. Rather than pulling against a fan, which creates a lot of noise, it uses a smooth and quiet resisting magnet.
Stimulus for Workout
Whether you're eager for extreme high-intensity interval training or long endurance sessions, the machine can work well for exercises. It has the capacity to adapt to whatever workout method you desire. You can adjust the knob to increase resistance or release it to allow for better spinning in long rows.
Cons
Inability to Monitor Distance
It does not keep track of distance in meters rowed. It only keeps track of time, strokes, and calories burned.
Final Verdict
Sunny Health & Fitness Magnetic Rowing Machine is a leading distributor of premium health and fitness items, providing the highest-quality workouts. The Magnetic Rowing Machine is a convenient rowing machine that helps in several body workouts. It provides low-impact cardiovascular and aerobic exercise with the feature to track your progress on the digital monitor screen display. Finally, it's an excellent option for building stamina and losing weight.